40.5KV Current Limiting Fuse Links for Use in Air
China Aidun Electric "Solarson" Brand 40.5KV High Voltage Fuse for Use in Air up to 71A comply with BS 2962-1 dimensions.
Available in voltage ranges 3.6 to 72.5kV. Full range performance option available at 12kV and 24kV.
Wide variety of fixing arrangements available.Powerful pyrotechnic striker fitted. Suitable for indoor or outdoor use.
Technical data
Ampere Rating: 6.3A,10A,16A,20A,32A,40A,50A,63A,71A
Voltage Rating: 40.5KV
Breaking capacity: 25kA.
Class:gL/gG
Standard:IEC60269,EN60269,BS 2962-1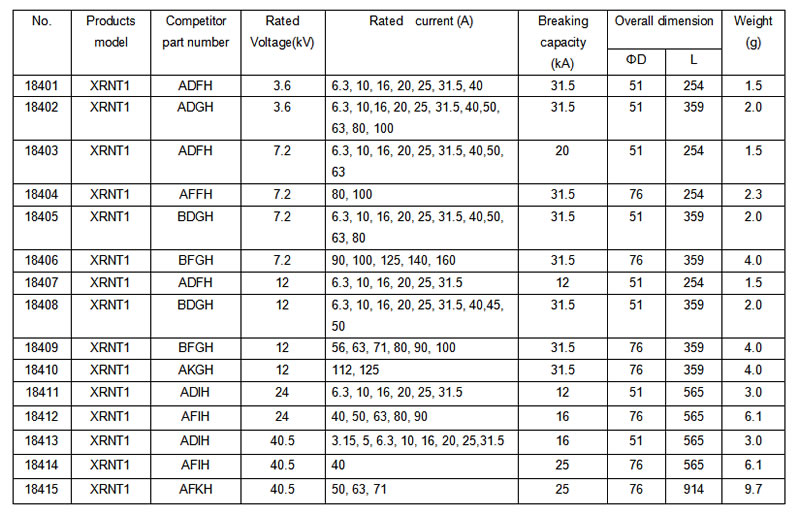 Dimension